Welcome to Unity of White Rock's website. We invite you to share your ideas and comments here.   
UPCOMING SPEAKERS
September
October 6th  Eric Hellman
October 13th Janet Law
Reiki Healing Circle 1-2pm
October 20th Angelika Bendrich
12:30-2:30 pm Food Bank
     Fundraising Concert
October 27th Pat Ball
        Ministry Mentor
October 26th Special Workshop on Leadership
Unity of White Rock
Spiritual Community
Sundays 11 am
Elks Hall upstairs
1469 George St
White Rock, BC
V4B 2P7
email: contact@unityofwhiterock.com
Mailing Address only:
#375 800 15355 24th Ave
Surrey, BC
V4A 2H9
If you are interested in audio copies of previous services, please email or speak to Will Firstbrook. 
Prayer Support
Confidential prayer support
is available 24/7. 
Call 1-800-NOW-PRAY         1-800-669-7729.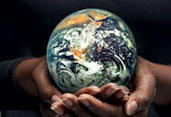 Reminder:
If you or someone you know has experienced something wonderful, is ill, has had an operation or needs the community's loving support in any way, please let Doreen Hubbick know. She will contact the person with a card or phone call to send well-wishes on behalf of our spiritual community.  Doreen can be reached by phone at 604-535-0364 or by email at dehubbick@shaw.ca
We are grateful to Doreen for volunteering to support our church family in this much needed and welcome service.