SPEAKER BIOGRAPHIES
Janet Law is a true Vancouverite (born and raised) who has a background in education and the creative arts.
She started her career as the education assistant at Burnaby Village Museum and then went on to complete a 3-year theatre arts diploma program. She extended her work life to include 16 years of employment at Punchlines Comedy Theatre where she worked in administration and promotions
Janet then used her people skills as an executive assistant at The Unity Spiritual Center for personal growth in Vancouver. She facilitated support groups and gave weekly seminars to individuals committed to the mind/ body connection. She has attended numerous SEE (spiritual enrichment education) classes at Unity Village as part of the Licensed Unity Teacher and Field licensing programme. Her passion now lies in an integrative approach to paradigm shifts in education and personal growth. As a graduate of Anthony Robbins Institute-Mastery University, she is committed to the transformative power that lies within each person. Transformational Education is her passion. She continues to pursue these educational opportunities.
For the last 17 years she works as a Certified Breastfeeding Counsellor/ Consultant & Manager for Mothers Choice Products. In this capacity she is involved as a liaison in the community where she assists families with sustainable, high quality, parenting products and the tools necessary to create healthy family dynamics.
Janet was one of the founding members of Toastmasters of Today and is a DTM ( distinguished Toastmaster) and is also a member a Transforming Speakers a professional speaking group. She continues to educate, inspire, motivate and empower from the HEART. She is producer and host of a weekly television show on DCTV entitled "Spotlight". The show features talented and creative artists in a weekly variety/ interview format.
She is married to husband (Brian) an international automobile specialist and financial manager. She is the mother of a 20 year old son (Brandon) who shares her passion for the arts. She believes that being a mother has been her greatest contribution thus far. She is also involved in many non profit organizations in the area of arts and education. Janet was diagnosed with aggressive HER 2 Nue Breast Cancer in 2001. She accepted the diagnosis but not the prognosis. She brought the body back into harmony with phenomenal medical intervention, love and an enduring spirit of hope. She is living proof that cancer can be healed and that you can recover. Janet Law is a POSSIBILITY THINKER ! She continues to go forth in a spirit of fun, enthusiasm, empowerment and service.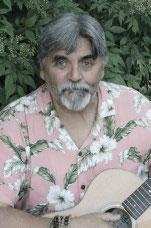 Rosie McLaren
Rosie was born and raised in Germany, While traveling in Thailand she met a Canadian turned up being her love of her life.
After marrying they were kept busy by running a successful restaurant and raising 4 boys. They are now semi retired and get to play.
Besides being an active and long time member of Unity of White Rock, Rosie has studied both the Principles of Unity and the Huna Healing and Spiritual Development for the past 20 years. Practicing both philosophies has made a big difference in her life. 
ERIC HELLMAN
Eric is a communications and change coach, Director of the Centre for Spirituality and Work, and co-founder of the world's first "blue box" recycling program. Thirty-seven years ago, conflict in his life led him to seek deeper answers, and onto the 'spiritual journey.' (For more info, see www.erichellman.com.)
JENNIFER MOLTON
Active in Unity ministry since 2000, Jennifer Molton (wife of Unity of Vancouver minister Bruce Kellogg)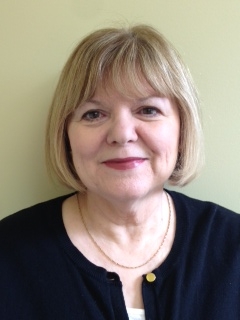 ALEXANDRA GALE LUT
Licensed Unity Minister 
NATHEN ASWELL
Nathen Aswell (NathenAswell.com) is a gifted speaker, recording artist, coach and podcaster based right here in White Rock, and he believes that his calling in this life is to encourage through his engaging talks, his heart-centered music-making and his warm listening. His CDs "Little By Little" and "YES" are celebrations of life, transformation, evolution and the oneness of humanity, delivered in a variety of popular music styles.
Nathen honours his calling by speaking and performing internationally at Conferences, Concerts, Retreats and Churches, presenting his music, stories and humour with his voice and the NS Stick (an 8-stringed electronic instrument that can be plucked like a bass, strummed like a guitar, or tapped with both hands like a piano). 
ANGELIKA BENDRICH
Angelika Bendrich is a German Canadian, an energy healer, sacred group/retreat facilitator, and an inspirational speaker.
Her career in health and education now spans over three decades and her journey through a life threatening illness gave her a renewed perspective on living that she incorporates into her work. 
Angelika is a Registered Professional Counsellor, Certified Nutritional Practitioner, an honours graduate of The Institute of Holistic Nutrition in Toronto.
She is the founder of Fundamentals of Life Services in Surrey BC and as Reiki Master/Teacher the owner and founder of REIKIWORKS focusing on stress reduction and management..
Her passion for helping people find their voice and speak from their heart has her involved in the Toastmasters program since 2013. She is now a DTM ( distinguished Toastmaster) and the co founder of Spontaneous Speakers TM in White Rock.
She also teaches the "Psychology of Disease" at the Institute of Holistic Nutrition to international mature students in Vancouver. Her personal life experience guides her passion on teaching about the connection between body, mind and emotion and how to return to an optimum state of health and wellness.
DENISE CUNNINGHAM
Denise Cunningham, BA, RPC, believes that we can create a life we love, no matter what has happened in our past. She is a 20 year breast cancer survivor whose inspirational keynotes are a mixture of transformational tools, experiential exercises, and a dash of humour :) Denise is a registered professional counsellor, a soul coach, an integrative energy healer, and the best-selling author of Whispers of Hope: Transcending Abuse, Cancer and Divorce to Embrace Peace. Her vision is to co-create a more peaceful, loving, and harmonious world by inspiring people to create more peaceful, loving, and harmonious lives.
MAUREEN EDWARDSON
 Maureen Edwardson is the author of Amazon Bestseller "Your Magical Evolutionary Code Unleashed – The Science of Inner Resonance" endorsed on the front cover by Dr. Bruce Lipton, author of "Biology of Belief" who says, "Maureen's pioneering efforts are vital to our evolution". 
Maureen is the originator of Inner Resonance Technologies (IRT), having studied and evolved these techniques, fully explained in this "How To" book, for 25 years. Maureen has shared these teachings in US Bureau of Indian Affairs tribal schools, with shamans of the Republic of Altai, medical and physics professors from the research institutes in Russia, and in Scandinavia.
Maureen is a triple Certified Delegate of Nassim Haramein's breakthrough Unified Field Theory physics which demonstrates mathematically that we are indeed the central co-creative force of our own universe. IRT is resourced on Dr. Bruce Lipton's website and in his latest 2 books "Spontaneous Evolution" and "The Honeymoon Effect".  In addition, Maureen's passion has been working in the field of women's empowerment, starting in 1994 as a co-creator of the International Women of Vision in Action Conference in Washington DC which later evolved into the Gather the Women movement. Maureen is also the proud mother of two adult daughters, working successfully in their fields of passion, one an equestrian, the other a professional musician.

For more information about Maureen, her website is www.innerresonance.com
PIXIE HOBBY
I was born in Ottawa, Ontario and grew up in the Gatineau Hills just outside of the city. Most of my childhood was spent outdoors in the natural environment of the Gatineau Park, cross-country skiing and skating in the winter and swimming, hiking and canoeing in the summer, fall and spring.
As a young adult, my love of and concern for the natural environment led me to become an environmental and social justice activist while attending university. After graduating, I attended law school with the goal of practicing environmental law.
I joined the federal Department of Justice where I gained several years of courtroom experience before representing Environment Canada. There, I worked on climate change issues, management of toxic substances, and the development of the Canadian Environmental Assessment Act.
Recruited to work on environmental issues on reserve lands, I soon became involved in a number of Aboriginal self-government initiatives, including the development of the First Nations Land Management Act and the Inherent Right to Self Government policy. It was this challenge that brought me to Vancouver in 1995.
Since then, my career has been focused in the area of environmental assessments of major development projects, including DeltaPort Container Terminal Berth 3, Enbridge Northern Gateway Pipeline Project, New Prosperity Gold and Copper Mine and the Site C Clean Energy Project.
When I am not working on environmental or social justice matters, you can find me practicing yoga or playing the violin with other musicians.
I get a kick out of experimenting with raw food recipes, and I enjoy kayaking in Boundary Bay, working in my organic veggie garden, and singing with the Soul of the World Choir. I love sailing with my son, hiking in the forests of the Semiahmoo Peninsula or strolling along the beach, and sharing Reiki healing with friends and neighbours.
In 1997 I authored The Canadian Environmental Assessment Act: an Annotated Guide published by Canada Law Book, which I up-date every year.
In 2014, I left the federal public service, and continue to practice environmental law from my home in Crescent Beach. Last summer I combined my passion for social justice with my experience in environmental law and represented a group of citizens in White Rock, Ocean Park and Crescent Beach in the Canadian Transportation Agency's arbitration process in relation to the environmental and health issues resulting from BNSF's trains carrying thermal coal from the US through the Semiahmoo Peninsula.
JANET LAW
RHONA SEGARRA
Rhona Segarra
I was born in Cape Town, South Africa and my family moved to Canada in 1977. I am blessed with a wonderful family: an brilliant son David, a wonderful husband Walt, and amazing parents, brothers and sisters.
I enjoy learning more about universal Spiritual principles, the message of unconditional love that Jesus taught and the metaphorical and metaphysical insights that we may learn from scripture. 
It is a privilege to speak at Unity and share thoughts which will add to the joy and peace of our lives and the lives of those around us. I believe that our life's aim is to connect with the energy we call God and live in awareness that we are all expressions of God. We create our life experiences with the power of our thoughts. Let us manage this power well and choose to love ourselves despite our "flaws", and love each other despite our differences: it is in love and service to ourselves and one another that we honour the precious beauty and joy of life. God is Love; I am Love; I am God in Expression. Life is Good, and I am grateful!
DESIREE STEWART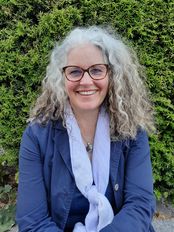 Désirée was born and raised in Unity and has been a member of Unity of White Rock since 2002. Formerly a Regional officer with the "Northwest Youth of Unity" and later served in the Youth and Family Ministry at this church for 9 years.
 She is a graduate of the American Academy of Dramatic Arts, her love and enthusiasm for singing and dancing is both inspiring and playful!
"I grew up in Unity and have very much enjoyed being a part of this beautiful spiritual community. Unity has taught me to look within for answers to life's challenges. There are always lessons to be learned in every situation and my willingness to look to the Truth of what I am responsible for always brings me a depth of greater enlightenment. 
Understanding that God is my source and God is within me, tapping into that source for guidance through prayer and meditation, learning to have faith and trust my Divine Nature, and lightening up brings me freedom and a Zest for life"!!
KEN WOOD
I am an experienced, Ordained Senior Church Chaplain with a unique talent for delivering, meaningful and creative funeral / memorial services.
Beginning in 1998, I served a 6 year term with the Unitarian Church in Vancouver with duties that included full ministerial functions (including training Chaplains) and delivering Sunday services.
During the past 12 years, I have been privileged to serve independently throughout the lower mainland.
I have worked with nearly every funeral home from Vancouver Island to Chilliwack and have served over 950 families providing service and care at the time of death.
My multi-faith religious background uniquely enables me to provide deeply spiritual, and beautiful, funeral and memorial services.
They are, for the most part, multi-faith or non-denominational services, highly customized to celebrate the life of the deceased and provide deep comfort to families bridging grief.
It has also been my privilege to serve families who currently may not hold specific religious beliefs, or have lapsed from earlier religious experiences. I have also served many families of Asian origin.
In this capacity, I have served alone or with translators who share the service through translation into Cantonese or Mandarin.
I am able to draw on elements of all major religions such as; Protestant, Catholic, Jewish, Muslim, Sikh, Hindi, First Nations, and Buddhist faiths.
I have also worked for the past several years with many in the Public Guardian and Trustee office in providing graveside committal services.
And I am proud to provide needed care to dozens of Care and Rest homes throughout the lower mainland.
Personally, I am a proud member of the Unity Church in White Rock.